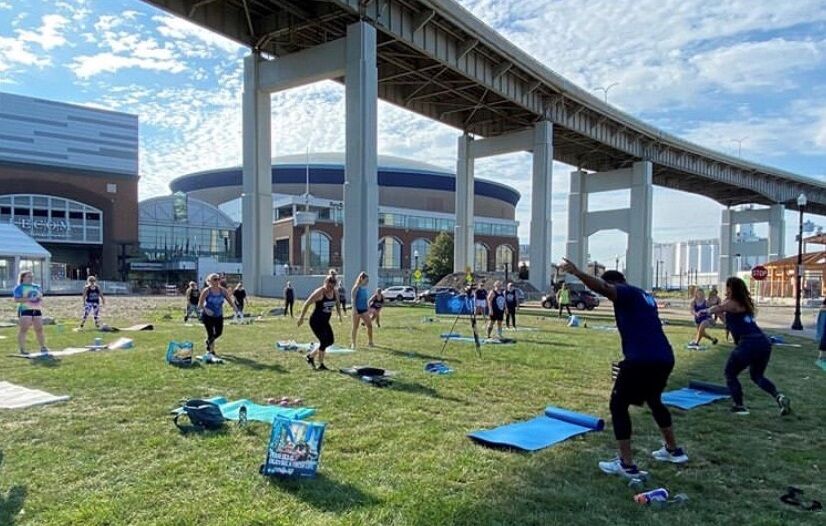 BlueCross BlueShield of Western New York, forced to start its outdoor group fitness classes late this summer because of the coronavirus pandemic, will continue them through September.
"It's important to us to provide our neighbors with options to enhance their health and well-being," Julie R. Snyder, chief marketing and communications officer with the health insurer, said while making the announcement Thursday.
Classes at Canalside and Martin Luther King Jr. Park typically end on Labor Day weekend. They typically start after Memorial Day.
This year has been anything but typical.
More than 12,500 people in the region have so far tested positive for the coronavirus, thousands got sick and more than 860 died.
Measures to slow the spread of the virus required BlueCross BlueShield and Independent Health to start the two largest outdoor group fitness programs in the region with online classes.
Both started a slimmed-down schedule of free outdoor classes about six weeks ago and required registration to limit class size.
Saturday morning classes at Martin Luther King Jr. Park have "sold out" to capacity so far, collectively attracting several hundred participants, BlueCross BlueShield of WNY public relations manager Amber Hartmann said.